Scorecard
Membership & Fees
To become a member of Town Meadow Golf Club you must also be a member of the Overton Recreation Centre (ORC).
The fees are annual and once paid, allow unlimited golf.
The only other payments required are if you wish to join us at the Monthly Events and these are a very reasonable £3.00.
The Fees are as follows:
ORC Membership: £24.00
Senior Golf Membership: £115.00
Junior Golf Membership : (Under 18): £55.00
ORC 5 Star Membership: £120.00 (5 raffle entries into the monthly draw)
Adult 5 Star Membership & Golf: £165.00 (Includes ORC Membership fees)
Junior Membership: £20.00 (1 Adult must be an ORC Member)
The ORC Membership is not necessary for Juniors PROVIDING one parent is a member of the membership scheme.
Further details can be found on the Overton Recreation Centre web site, or Call Emma Scoggins on 01256 770455.
Gallery
Golf Simulator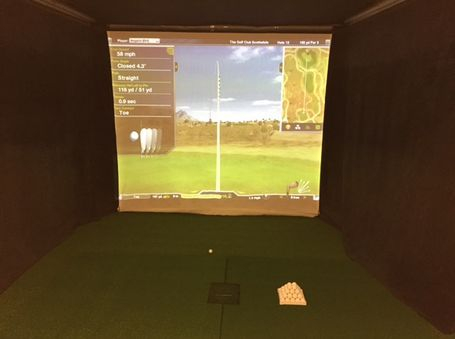 Town Meadow Golf Club have a golf simulator room allowing you to practice your swing and other elements of your game indoors – very useful when the weather is bad or the course closed. You can also play a round of golf on many different courses.
Unfortunately, and until further notice the simulator remains closed at this time. The Committee are currently in the process of re-establishing this facility and access procedures to enable our members to take full advantage. We hope at some stage during 2022 we will be able to re-open the simulator for all.